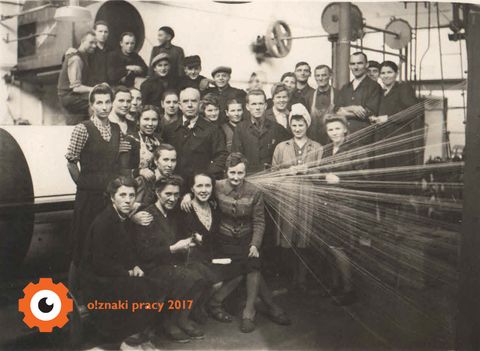 Photography and film contest

SIGNS OF WORK (O!ZNAKI PRACY 2017) is a contest for film and photography fans organized by the Central Institute for Labour Protection. It is aimed at encouraging discussion on challenges related to work safety and promoting artistic and journalism talents.
The working environment is changing day by day. We observe nanotechnologies, collaborative robotics, automation, virtual reality, artificial intelligence, industry 4.0 and also new forms of work and modern ways of communication. The world is full of chase for innovation and in the same time for security. The new contest "SIGNS OF WORK" has been created to be a story about those searches.
If you are interested in film, photography, social campaigns, advertisement, storytelling, photo and video blogs or combination of different forms. If you ask yourselves questions about processes and social phenomena which are important today and wonder what the work will look like in the near future or what new threats and opportunities are associated with modern work – SIGNS OF WORK is just for you!
The contest SIGNS OF WORK (O!ZNAKI PRACY 2017) has two categories: photography and film and multimedia.
Contest topics:
Robots, machines, artificial intelligence – should we be scared or satisfied? Threats and opportunities for humans and their work.
In the net – everyday life and work of digital natives.
Teleworking, flexible hours, remote work – on the search of mobile employment; freedom and alienation.
Work time and leisure time – confrontation, cohabitation.
Manufacturing chain – follow the product back to its origin, learn how and where it is made.
Workstation – what is the workstation nowadays? How does it change?
Slashies - workaholics, freelancers, idea for life?
e-volunteering, e-work - e-volution?
You cannot turn back the clock – consequences or accidents at work are borne by the victims but also by their families.
How was work protected? – safety at work as subjective history and its follow-up.
Additional field – topic of choice.
If the above list does not include your topic of interest, but you would like to take part in the contest – you can suggest your own topic. It must be closely related to work and safety. When submitting the application, please include a short justification of the topic (up to 1000 characters). This justification is a condition for the application to be accepted.
Individual participants must be under 30 years of age. Two-person collectives can also participate; in such case, at least 1 person in the collective must meet the above criterion.
Applications can be submitted until 14th October 2017. The results will be announced during the award ceremony on 22 November 2017 in Warsaw.

The following prizes will be awarded:
GRAND PRIX (in 2 categories) – 5000 PLN each (about EUR 1160* each)
THREE HONORARY MENTIONS (in 2 categories) – 1000 PLN each (about EUR 230* each)
PARTICIPANTS' PRIZE
PETER PAN PRIZE – for originality and unconventionality (awarded by the organizers).
* The exact amount will be calculated against the final exchange rate
Regulations of the competition
Bleaching Plant of Müller Brothers in Kalisz
Year: 1936
Source: National Digital Archive

Milk supply in Warsaw
Year: 1967
Author: Rutowska Grażyna
Source: National Digital Archive


The inside of the razor blade factory "Toledo"
Year: 1936
Source: National Digital Archive

Tilery in Kalisz
Before the World War II
Source: Museum of Industrial History in Opatówek

More inspirational, archival photos about work from the National Digital Archive, Museum of Industrial History in Opatówek and the Central Institute for Labour Protection.
Visit the O!ZNAKI PRACY 2017 Facebook fanpage
For more information please contact: