The Centre operates in compliance with the requirements of the EN ISO/IEC 17065:2012 standard "Conformity assessment. Requirements for bodies certifying products, processes and services". The right of the Institute to issue certificates for products was confirmed on December 19, 1994 (accreditation certificate AC 018).
Centre for Certification of Personal Protective and Working Equipment
VOLUNTARY CERTIFICATION OF PRODUCTS
CIOP-PIB, accredited by the Polish Centre of Accreditation (certificate of accreditation no. AC 018) provides, as voluntary procedure, products' conformity assessment with relevant technical standards or other normative documents.


Voluntary certification covers such groups of products as:

work clothing and textile materials intended for protective and work clothing

sunglasses,

textile for medical service,

spectacle frames,


spectacle lenses,

materials for protective gloves,

materials and elements for footwear,

rail anchorage system,

horizontal anchor line.

Voluntary certification is provided according to product certification scheme "N" (EN ISO/IEC 17067:2013)
Service contract to perform certification for conformity with the normative document: PCW-F01/F01A (PDF)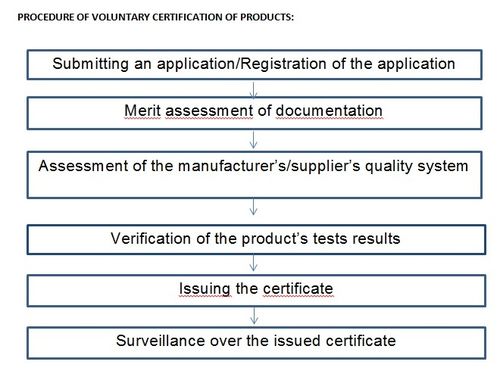 CE CONFORMITY ASSESSMENT


Central Institute for Labour Protection - National Research Institute (CIOP-PIB) is the notified body (identification number 1437) in the aera of EU directives related to:
personal protective equipment (Regulation (EU) 2016/425)


respiratory protective equipment,

safety helmets,

equipment protecting against falls from a height,

protective clothing,

hand and foot protective equipment,

eye and face protection,

hearing protectors.

machinery (2006/42/EC)

noise emission in the environment by equipment for use outdoors (2000/14/EC)

Procedures of conformity assessment carried out in CIOP-PIB


Personal Protective Equipment (Regulation (EU) 2016/425)

RODO information clause
CONTACT PERSON:
Head of the Centre for Certification of Personal Protective and Working Equipment
Agnieszka Stefko, M.Sc. (Eng.)
e-mail: agste@ciop.lodz.pl
Please send any documents, applications and questions concerning the certification of personal protective equipment to the following address:
Central Institute for Labour Protection – National Research Institute
Centre for Certification of Personal Protective and Working Equipment
ul. Czerniakowska 16, 00-701 Warszawa, POLAND
List of EU type-examination certificates issued by CIOP-PIB


Machinery (2006/42/EC)
CE type examination - Annex IX, Art. 12 (3) (b) and (4) (a)

full quality assurance - Annex X, Art. 12 (3) (c) and (4) (b)



Noise emission in the environment for use outdoors (Directive 2000/14/EC
internal control of production with assessment of technical documentation and periodical checking - Annex VI

unit verification - Annex VII

full quality assurance - Annex VII