1. Health and safety protection of employees aged 50+
Summary
Cemex Polska S.A. has introduced a number of programs dedicated to employees aged 50+ in order to help them prolong their professional activity. The programs include training in self-development, additional medical care package, access to sport clubs, health-promoting schemes and involvement of employees aged 50+ in an occupational risk monitoring ticket system and volunteer work.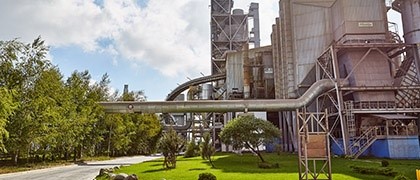 The company
CEMEX Polska is a leading producer of cement, ready-mixed concrete and aggregate in Poland. It has more than 50 facilities all over Poland and employs almost 1,200 people.
The issue
The CEMEX's problem is its ageing workforce and the current demographic decline. Therefore, the management wishes to help the employees aged 50+ stay professionally active until they reach the retirement age and keep them fully productive and committed.
Employees aged 50+ constitute almost 1/3 of all CEMEX employees, whereas the least represented are employees aged 30 and younger (only 12%). It is estimated that by 2026, the employees aged 50+ group will have constituted ca. 40% of the entire workforce at CEMEX Polska. Moreover, the number of employees who have reached the statutory retirement age will grow every year.
Action taken
The company has prepared programs dedicated to the employees aged 50+ group and various forms of employee involvement. The activities are part of the company's strategy in the area of age management and work safety, taking into account the personal context and employee life cycle in relation to health, safety, professional development and employee involvement in social networks. Furthermore the actions taken are in line with the diversity management strategy, of which generational diversity is one of the pillars.
Club 50+ is an internal social network that gathers volunteers aged 50+ and currently has more than 100 members, i.e. 1/3 of employees in this age group. The Club aims to prepare employees 50+ for a long term professional activity using:
50+ Development Scheme
50+ Active Scheme
50+ Sports Clubs
50+ Health-Promoting Scheme
CEMEX Alumni Program
and Networking
The 50+ Development Scheme is focused on motivating employees aged 50+ at advancing their self-development through: workshops, e-learning opportunities in effective personal development, ideas and inspirations for developing careers, trainings on efficiency (e.g. memory techniques), trainings on health and safety such as safe driving for persons aged 50+, first aid, safe skiing, Nordic Walking.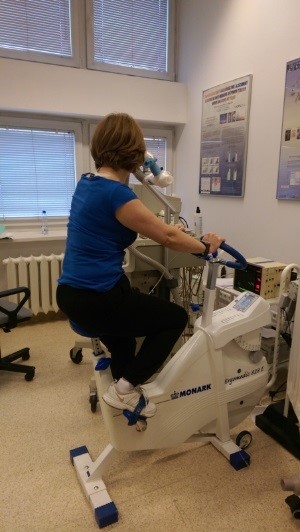 The 50+ Active Scheme is a package of benefits targeted at employees aged 50+ to encourage and support their professional activity. The benefits include: hospitalisation, healthcare services, purchase of spectacles (regardless of whether one works with a computer for over 4 hours or not), purchase of protective spectacles for production areas, purchase of prescription medications, etc. Employees are also provided with medical services that provide for the needs of employees aged 50+ such as a dedicated availability of specialists.
Other elements of the scheme are 50+ Sports Clubs that include a Shooters' Club, Fit Ladies, RUDNIKI Nordic Walking, Cycling Club, Trekking Club and CEMEX Ski Team.
The 50+ Health-Promoting Scheme was conducted between January and September 2015 in Chełm, Rudniki and Warsaw in cooperation with the Central Institute for Labour Protection – National Research Institute and was aimed at improving the wellbeing, health and safety of employees aged 50+.
The Scheme included two parts: examinations and interventions. Every participant was examined by a doctor and was evaluated in terms of blood pressure, weight, health risks, physical fitness, musculoskeletal problems, lifestyle factors and psychological aspects of wellbeing. Then, individual intervention plans were developed including an individual physical exercise plan (3 x 60 minutes for 12 weeks, supervised by a physiotherapist), dietician's recommendations and a series of 10 trainings/workshops in handling stress, burnout, assertiveness, interpersonal communication and social support. All participants were examined at the end of the scheme to evaluate the results. 25 employees took part in the programme with priority given to Club 50+ members.
CEMEX Alumni Program
A program supporting the retention of professional activity of former employees (pensioners) through a cooperation based on flexible forms of employment, especially part-time work.
Other parts of the system include:


Employee survey, which ensures commitment and entails an analysis of the results and feedback collected from the employee group aged 50+. This contributes to building further schemes for this age group. The schemes are also periodically evaluated in order to verify their effectiveness.

Ticket system: The contribution of employees aged 50+ in the identification of potential threats is of a great importance. Thanks to their involvement and the systematic elimination of risks reported with tickets, company has managed to significantly improve its standards: the order management of workstations has been improved and the number of incidents related to slips and falls, which were statistically a significant cause of accidents, has been limited.

Volunteer work: it undertakes pro-health initiatives and promotes a healthy lifestyle. It is particularly popular among employees aged 50+. The majority of leaders in volunteer projects are also employees aged 50+.
The company also undertook an ergonomic audit of 3 representative workstations used by employees aged 50+. The audit did not show any shortcomings .
Results Achieved
As a result of the actions taken, employees aged 50+ declared the highest level of commitment and satisfaction with the workplace out of all employees surveyed (Employee Questionnaire 2015).
The average retirement age has increased.
The intergenerational transfer of knowledge and experience has been facilitated.
The employees aged 50+ were included in the company-wide activities - as internship supervisors, training programs mentors, and coordinators of the Employee Sports Clubs.
The goal of the employees' safety and health strategy - "Zero accidents at work" - was achieved.
There was an increase in the involvement of the management and managerial staff.
As a result of the 50+ Health-Promoting Scheme participants observed improved fitness, better mental condition, improved general health, reduced back pain and better relations with colleagues.