Exhibition

An exhibition was held during XVII International Conference Noise Control'16, featured: innovative equipment, PPE and collective protective equipment for protection against noise and vibrations, including: materials, products and panel absorbers, instrumentation and software, silencers, components and sound insulating casings.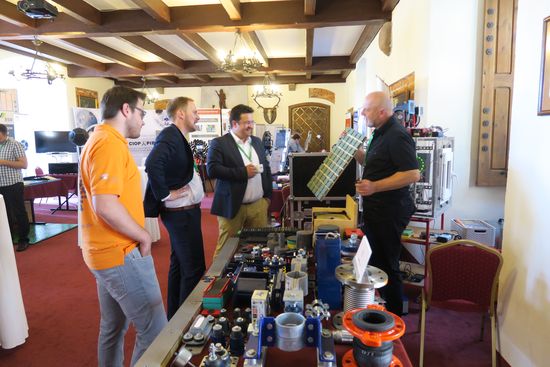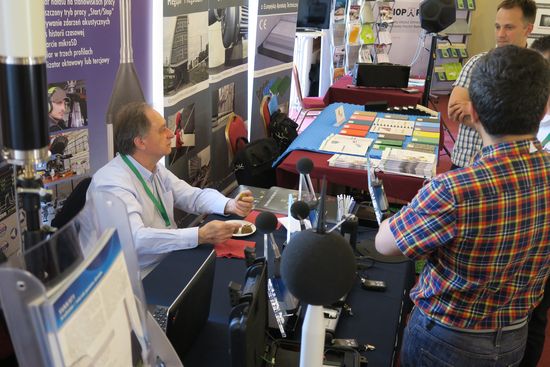 In the exhibition participated:
25 years ADAM vibration isolation and noise control, 25 years of experience and competences in the technically complex and comprehensive field.
We operate globally in all markets, design, manufacture innovative solutions and products in the fields of technical vibration isolation, structure-borne noise, seismic protections, support systems and vibration control technology, noise reduction, acoustics and flow acoustics. We perform vibroacoustic measurements, calculations, expertise, technical advice and training in the field of noise and vibration. We will find every problem vibroacoustic right solution - and this around the world as our references. Keywords: Box in Box system, anechoic chambers, vibration foundation, floating floors and raised, spring or neopren mounts and hanger, base inertial, expansion joints and flexible connectors, acoustic elements.

Regupol® and Regufoam® for heavy-duty impact sound isolution and vibration isolation

Central Institute for Labour Protection - National Research Institute is the main research institution in Poland comprehensively dealing with improving working conditions according to human psychophysical abilities. It was established in 1950.
The subject of the Institute's activity is conducting research and development work leading to new technical and organisational solutions in the field of labour protection, related to occupational safety, health and ergonomics as well as other tasks essential for reaching the goals of the state's socio-economic policy in this field.

EC Test Systems Sp. z o. o. delivers metrology, diagnostics and simulations solutions for excitation and acoustic field. Our company is the exclusive deliverer of the world's best leaders of the industry in Poland. We represent companies whose experience has been used by car manufactures, airlines, defense conglomerate and other undertakings which are operating in various branches of industry. Our offer includes also professional vision and thermovision systems.
We have been providing complex solutions in the measurements of dynamic scenes like explosions, high speed movement, excitations, collisions, fluid dynamics etc. We deliver integrated, research and development systems for thermal analysis (tensile tests, vibrothermography, pulse thermography and lockin ) as well as solutions for carrying out a fatigue tests. We also offer measurements in the field of structural acoustics, 3D laser scanner and simulation software.

KFB is a Polish company dedicated to improving the acoustic comfort through the power of research, development infrastructure and know-how achieved on the international market.
KFB provides expert knowledge for all clients operating in the following industries:

machine and equipment manufacturers in minimizing noise levels for the purpose of the declaration,
architecture and environment in compliance with the requirements for industrial investment,
manufacturers of vehicles and public transport in terms of acoustic comfort and homologation,
environmental, health and safety in the evaluation and implementation of acoustic solutions.

Concepts and products are developed in an intensive process, which brings together engineering excellence with the scientific knowledge.

SINUS Messtechnik GmbH

SVANTEK specialises in the design and manufacture of professional instrumentation for the measurement and analysis of sound & vibration. Established in Warsaw, Poland in 1990, SVANTEK now supplies products across 40 countries, worldwide.
With 25 years of industry experience, the company has established itself as one of the leading innovators in sound & vibration products, with a global reputation for producing some of the most accurate and reliable instruments on the market.