SOCIAL PROGRAMME
The conference organizers want the participants to feel the spirit of the epoch that fills the Ryn Castle gothic structure and propose an extensive cultural programme.

GUIDED VISIT TO THE CASTLE
The Ryn Castle is famous for its fantastic interiors, with authentic elements of gothic portals and vaults. The climate of this place is strengthened by a rich collection of original weaponry, characteristic of Prussian and Slavic armies. Among the collected items, you can find extraordinary gems: Norman helmets and basinets (10th and 11th century), battleaxes, long-helved hatchets (9th and 10th century) longswords which belonged to the Teutonic and Polish armies weaponry (12th and 13th century).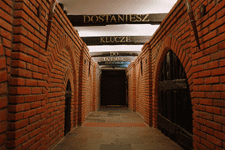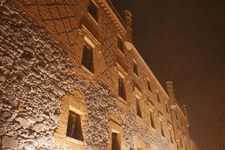 GALA DINNER
The 14th century Teutonic Castle is a place with great tradition, also as regards the cuisine. The former seat of the Grand Master of the Teutonic Order in which the knights used to enjoy wild game and fish, also today is famous for its variety of tastes and flavours. Gala dinner will take place at a roofed castle courtyard where exquisite dishes of both the Old Polish and regional cuisine will be served. The conference participants, dressed in period attire (provided by the Hotel) can be transferred to the Medieval times, tasting the specialties of the Castle menu.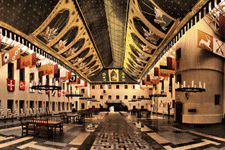 KNIGHTS' TOURNAMENTS
The knights' tournament show will let the Conference participants jump into the Middle Ages world. Beautiful dresses, a spectacular tournament show and common entertainment will let you feel a Knight or a Lady.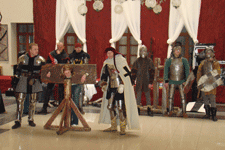 REJS STATKIEM SZLAKIEM WIELKICH JEZIOR MAZURSKICH
Kraina Wielkich Jezior Mazurskich to jeden z największych w Europie śródlądowych szlaków wodnych - jeziora połączone kanałami, zaciszne zatoczki, rezerwaty ptactwa wodnego. Malowniczy rejs na pokładzie statku wycieczkowego to czyste powietrze, bezpośredni kontakt z przyrodą, ciekawa fauna i flora oraz błękit wody, zieleń lasów i pól.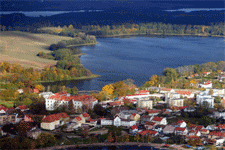 BOAT TRIP ACROSS THE GREAT MASURIAN LAKES
The Land of Great Masurian Lakes is one of the biggest inland waterways in Europe. It consists of lakes linked with channels, secluded bays, water bird reservations. A boat trip gives you fresh air, picturesque views, and contact with nature - interesting fauna and flora, blue water, green forests and fields.

TRIP RYN – SWIETA LIPKA - GIERLOZ
Swieta Lipka – is a village situated close to Ketrzyn on the Dejnowa Lake. It has been attracting many pilgrims from the 15th century. Every year over 100,000 tourists who come to Masuria visit the famous Marian sanctuary in Swieta Lipka. The architectural complex consists of a basilica, cloisters and a Jesuit monastery. In the basilica the visitors can admire a baroque organ, made in 1721, with figures moving while the instrument is being played and listen to the organ concerts.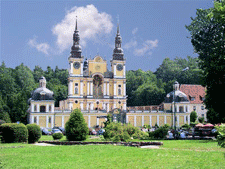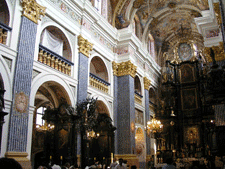 photo: e-Mazury.com.pl
In Gierloz the Conference participants will have an opportunity to see one of Adolf Hitler's main military headquarters - the Wolf's Lair. Hilter's place of residence was a secret; therefore it was situated in the woods and perfectly camouflaged. It consisted mainly of reinforced concrete shelters, concrete or brick lighter buildings and wooden barracks. The complex was protected by wire entanglements and mine fields. Wooden towers of several meters height were placed several hundred meters from one another and heavy machine gun stations made of concrete were built on the surrounding dry areas.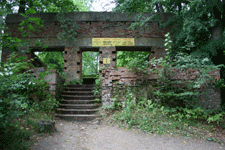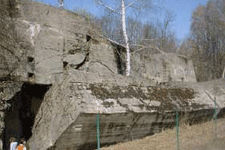 photo: http://mazury.info.pl/gierloz/ photo: http://gizmar.pl


WELL-BEING IMPROVEMENT
In the period between World War I and II, Ryn became famous as a health resort with many hotels and boarding houses. The Ryn Castle Hotel revived this tradition and created a place for relaxation and calming down.

Out of concern for the well-being of the participants of the Conference, the organizers offer them an opportunity to use three saunas, hydro massages, a swimming pool and a fitness hall. Taking a bath in a pool located in gothic castle cellars, with a fireplace just beside it, is an excellent way to improve well-being and feel fabulous.